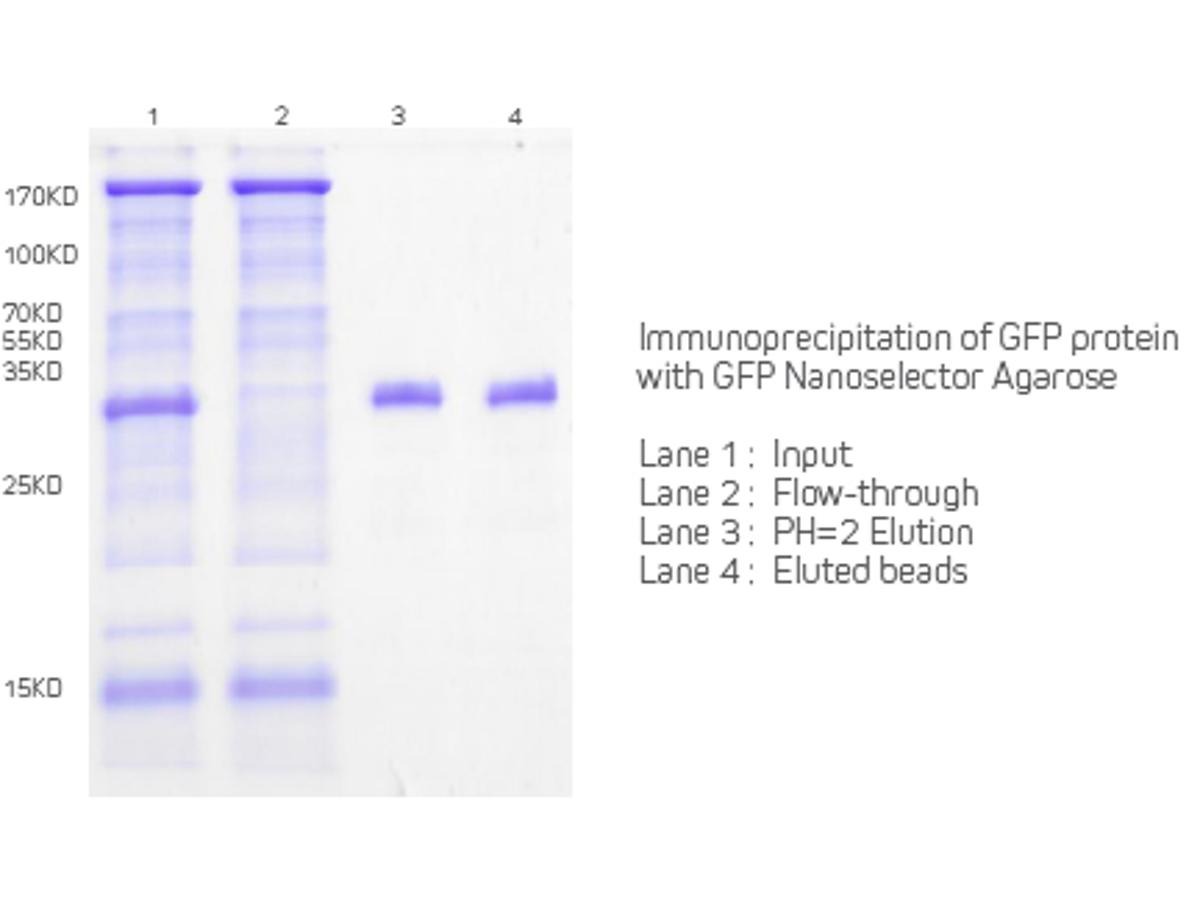 Immunoprecipitation of GFP protein with GFP Nanoselector Agarose.

Lane 1:Input
Lane 2: Flow-through
Lane 3: PH=2 Elution
Lane 4: Eluted Beads
Applications
IP

Co-IP

Mass Spectrometry

ChIP
SPECIFICATIONS
Product Name
GFP Nanoselector Agarose (HA710003)
PROPERTIES
Storage Condition
Store at +4C. Do not freeze.
TARGET
SYNONYMS
eGFP, GFP, tagGFP, YFP, CFP, Venus, Citrine, AcGFP.
FUNCTION
Green fluorescent proteins (GFPs) and variants thereof are widely used to study proteinlocalization and dynamics. For biochemical analysis including mass spectrometry and enzymeactivity measurements these GFP-fusion proteins and their interacting factors can be isolated fast and efficiently by immunoprecipitation using the GFP Nanoselector Agarose .GFP Nanoselector Agarose utilizes small recombinant alpaca antibody fragments covalently coupled to the surface of Agarose beads.