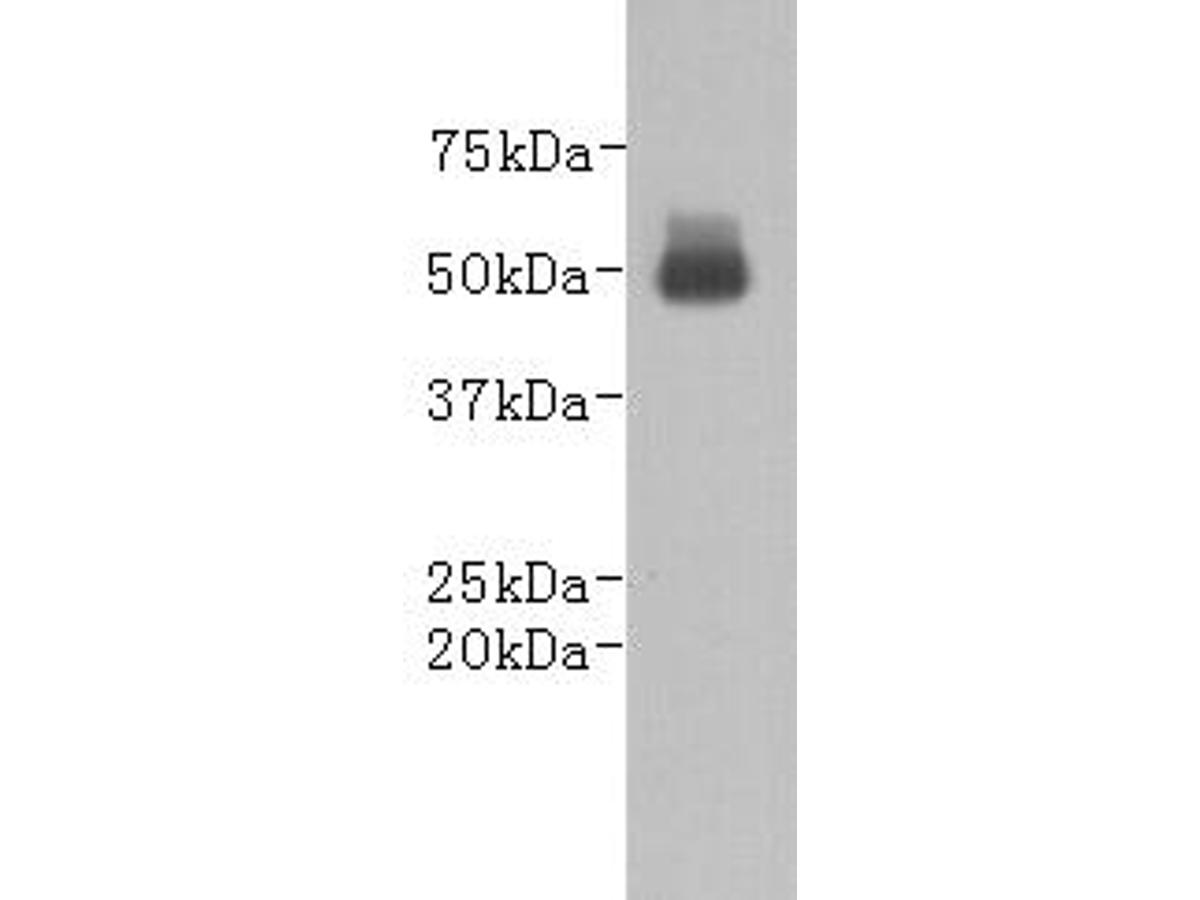 Western blot analysis on goat serum using anti-Goat IgG heavy chain conjugated HRP Mouse mAb (Cat. # M0910-7).
SPECIFICATIONS
Product Name
Mouse anti Goat IgG heavy chain-HRP Mouse Monoclonal Antibody [B7-A3] (M0910-7)
PROPERTIES
Storage Buffer
1*PBS (pH7.4), 0.2% BSA, 40% Glycerol.
TARGET
PROTEIN NAME
Mouse anti Goat IgG heavy chain-HRP
FUNCTION
The fundamental structure of IgG contains two identical heavy chains of about 50 kDa and two identical light chains of about 25 kDa, thus tetrameric quaternary structure. Light chain, which is usually same in a natural IgG molecule, includesκchain andλchain, but κorλantibody can exist in one body simultaneously. A heavy chain includes Fab- and Fc-Fragments. This monoclonal antibody is HRP conjugated and can be used to detect the heavy chain of goat immunoglobulin.