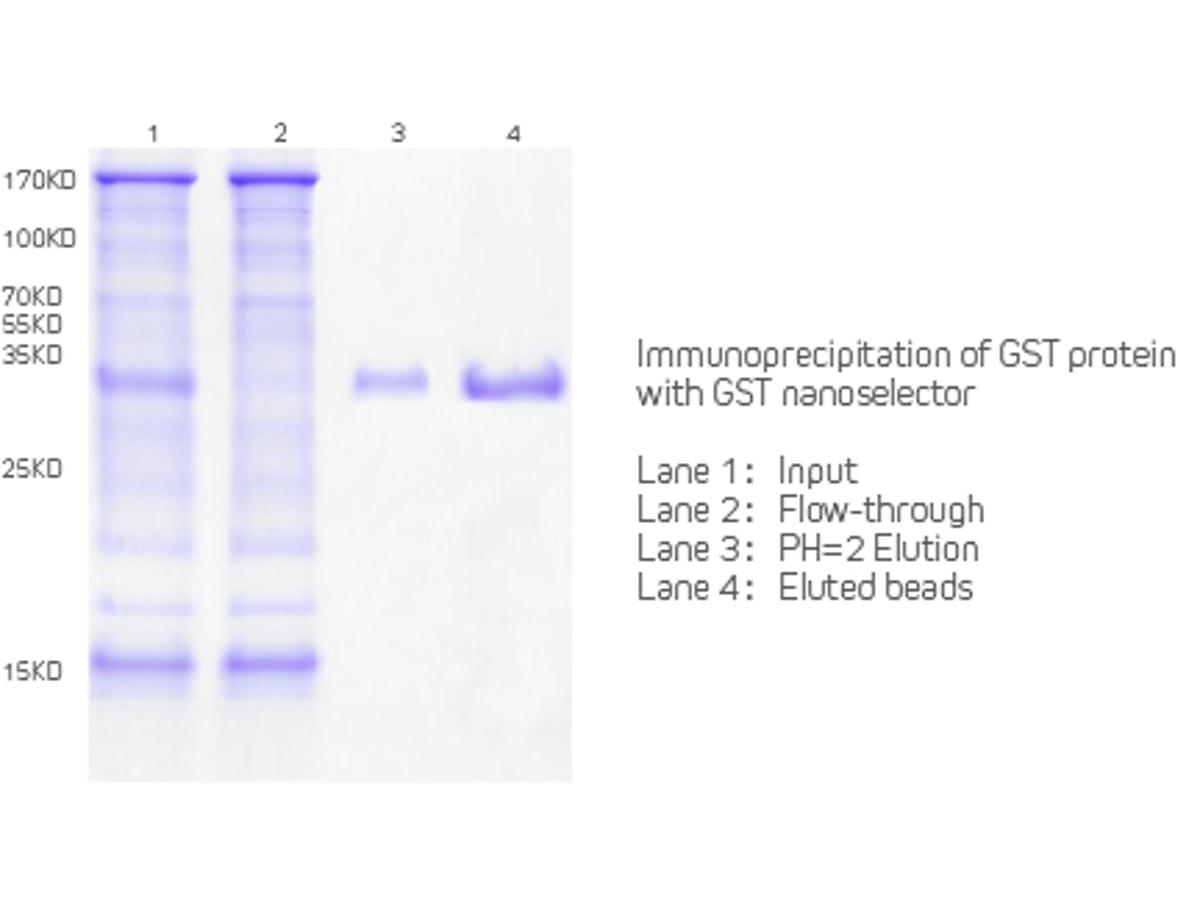 Immunoprecipitation of GST protein With GST Nanoselector Agarose.

Lane 1:Input
Lane 2: Flow-through
Lane 3: PH=2 Elution
Lane 4: Eluted Beads
Applications
IP

Co-IP

Mass Spectrometry

ChIP
SPECIFICATIONS
Product Name
GST Nanoselector Agarose (HA710006)
PROPERTIES
Storage Condition
Store at +4C. Do not freeze.
TARGET
SYNONYMS
Glutathione S-Transferase (GST) from Schistosoma japonicum.
FUNCTION
Glutathione S-transferases (GSTs), previously known as ligandins, comprise a family of eukaryotic and prokaryotic phase II metabolic isozymes best known for their ability to catalyze the conjugation of the reduced form of glutathione (GSH) to xenobiotic substrates for the purpose of detoxification. GST can be added to a protein of interest to purify it from solution in a process known as a pull-down assay. This is accomplished by inserting the GST DNA coding sequence next to that which codes for the protein of interest. Thus, after transcription and translation, the GST protein and the protein of interest will be expressed together as a fusion protein.GST Nanoselector Agarose is a ready to use resin for immunoprecipitation/pulldown of GST fusion proteins.The GST Nanoselector consists of a GST Nanobody /VHH coupled to agarose beads.